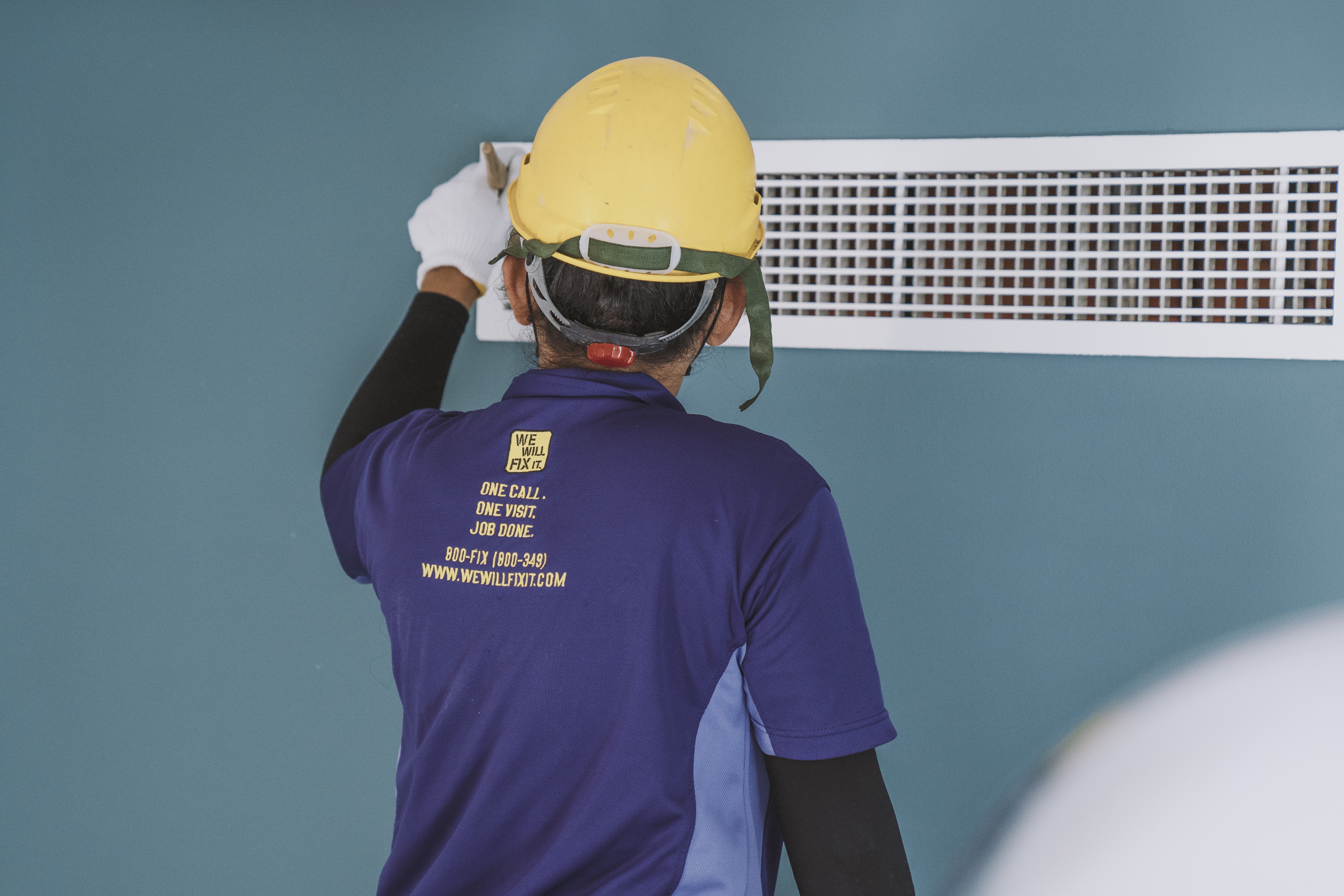 New Year, New You: Why Happiness and Vitality Start at Home
29 Dec
New year resolutions are a great way to set goals and start the year off on the right foot. But does January have to mean gym memberships and diet overhauls? We're all for good new year intentions, but when self-sacrifice starts to weigh in stronger than your perceived sense of achievement, you may find yourself on a downward spiral back to square one. That's why we believe that self-improvement should be reflected in simple ways of being, not radical U-turns – so we've put together a list of the best new year's resolutions for 2023 to help you make the most of the coming year and achieve your goals with little to no effort on your part. Sounds good to us!
1- Prioritise your sleep.
Never underestimate the power of proper rest. Insufficient or broken sleep patterns literally downgrade your body's repair system, making this one of the biggest things you can do to feel good for 2023. Dubai's climate can impact your sleep quality in different ways, and a high proportion of residents opt to utilize their AC systems even during the cooler months to ensure quality REM throughout the night. For that blissful continuous deep sleep that keeps you energetic even throughout the daytime, a consistently moderate temperature of approximately 18.3 degrees should be your aim. It will amaze you how much an efficient AC system can do to prevent sweating, reduce the presence of insects and relax your body into its natural circadian rhythm. If your cooling system is anything less than optimal, a proper service that involves full AC cleaning and realigning can provide a transformation that quite literally feels like night and day.
2- Look after your skin.
It's incredible that we can access clean water on tap in one of the most water-scarce countries in the world, but few of us spend much time thinking about the process that is involved in maintaining its quality. Unlike countries that benefit from water straight to tap, the UAE's tank and pump system naturally builds up 'nasties' that eventually impair your digestion, skin and hair vitality if left unchecked. While you probably don't actually drink your tap water, we all consume it indirectly via cooking and bathing, which is why tanks clogged with sand and dirt can leave you feeling 'blah' without you even realizing it. To ensure all-round better health and eliminate the risk of waterborne diseases, Dubai Municipality advises all residents to get their water tanks professionally cleaned by approved and accredited water tank cleaning technicians every 9 to 12 months.
3- Clear your mind
Home-improvement is having a moment, and unlike the rapid transformation-on-a-shoe-string approach of the 90s, today's practice holds higher regard for the inherent mind/body connection we have with our surroundings. Clutter in all its forms has a strong impact on your mental wellbeing, as supported by science, which is why having a good clear-out makes you feel so good! We suggest starting with the big things. Out of whack and imposing appliances should be fixed and where possible, given an out-of-sight place to live such as behind inbuilt cupboard doors. This may be easier than you think if you consult a knowledgeable handyman about utilising unused and wasted space in kitchens, laundry rooms and walk-in cupboards. Next up, get as-yet unhung pictures and bric-a-brac off the floor and make a plan to either use these decorative items to your advantage or to gift them to someone who will. Don't forget to consider vertical space on your walls, as this will not only streamline your possessions but will also draw the eye upwards giving the illusion of more space in your home. Smaller niggles can be big on draining energy, such as loose handles on cupboard doors, difficult-to-close doors and unsightly cables. To make your existing home really feel like new, we recommend placing large mirrors in areas that will reflect natural light and swearing off using your main lights in favour of floor lamps, sconces and other accent lighting. These fixtures can be easily installed by a proficient tradesman and will work wonders to make your home look bigger and altogether more inviting.
4- A change of view
Colour has a big impact on your mood, and we all respond differently to these visual stimuli. When choosing a paint colour for your home, consider what makes you feel most centered, whether that's something peaceful and tranquil (blues and greens), dynamic and energising (yellows and oranges), or even something more devoid of colour that offers clarity and a feeling of cleanliness. If you notice small hairline cracks and disturbances on your walls, go for a full refresh and you won't regret it. If you're renting and want to feel more at home, upcycling tired furniture items to tie in with your interior colour scheme will also lend wow-factor without the same level of commitment. When hiring a professional painting service, enquire about different types of paint to protect high traffic/exposed areas. Some varieties are known for their high resistance, so it pays to do your research and always ensure area preparation is thorough to maximise the lifespan of your home updates.
Whether it's a robust tidy up or more fundamental refresh, we are firm believers in working with what you have to feel like new. If you need some professional help to get the job done quickly and correctly from the start, contact us today for a no-obligation price estimation from qualified technicians who just might make the new year one of your best yet!