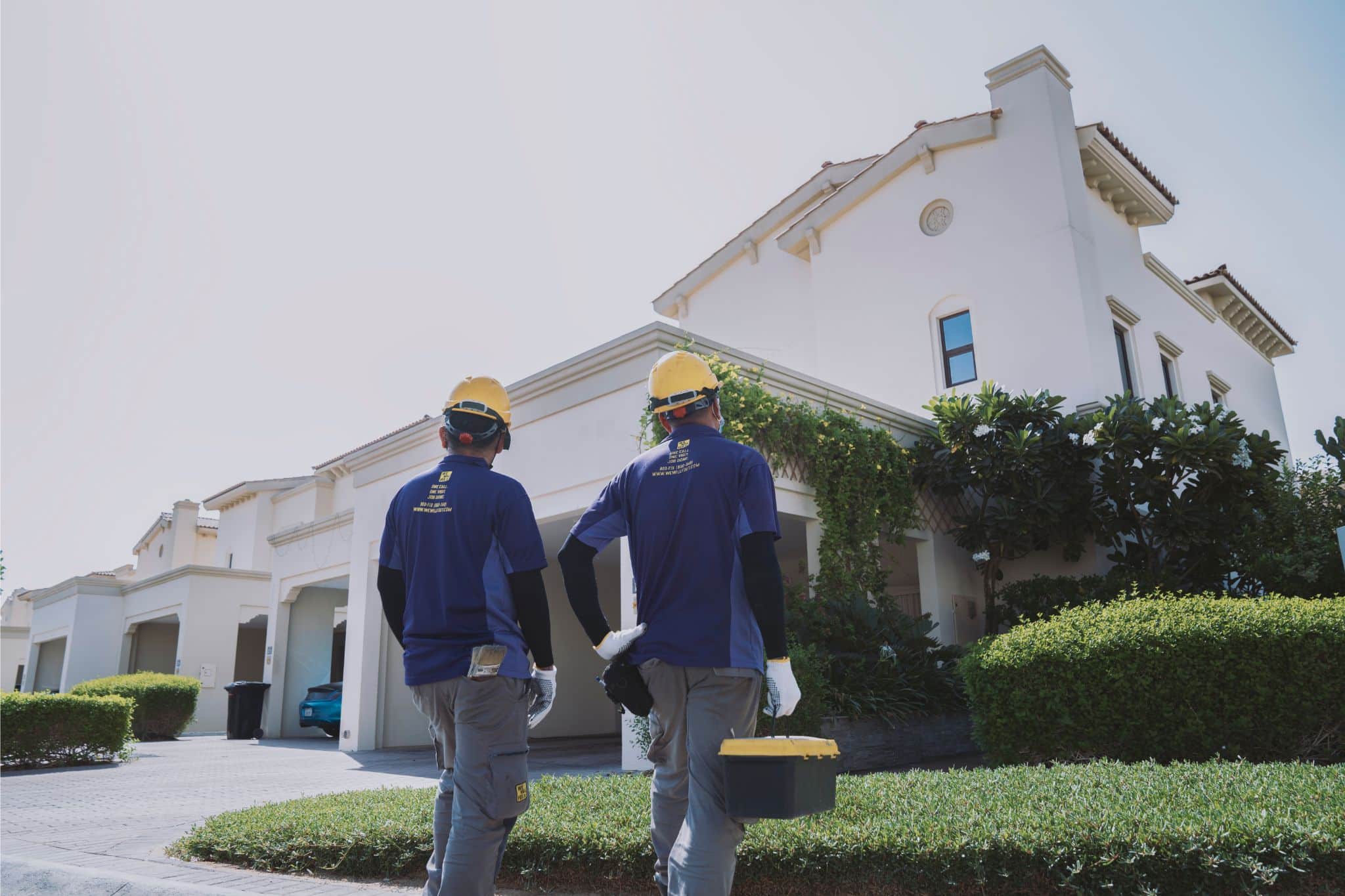 4 Factors That Affect Your Electrician's Service Fee
17 May
Most of us are looking for ways to get better value from our service providers. Yet when it comes to hiring an electrician in Dubai, there are obvious, inherent safety implications that make cost-cutting and discount-hunting a redundant (read downright risky) objective.
By switching your focus to appointing only the most qualified technicians, you can ensure that your family is safe from the perils of hazardous practices (which unfortunately are more common than you think in Dubai) plus you will still save big on maintenance, part replacements and energy costs, albeit over a longer period of time.
The 4 factors that are most likely to impact your electrician's service fee are:
1. Competency levels and how qualified electricians are
Alarmingly, around 95% of electrical faults cannot be detected by the general public. Which makes having the right experts on-hand to diagnose potential issues even more critical. With high numbers of electricians in Dubai possessing no real, recognised qualifications, it is fair to say the general level of electrical expertise among maintenance providers here is poor. 
Couple this with the fact that the Emirate follows British electrical and wiring methods (and that most on-the-ground experience being offered here relates to the electrical systems in India, the Philippines or the USA), and we are faced with a secondary hurdle – that of knowledge incompatibility. 
Everything that connects to electricity is designed to work at a particular voltage.  A qualified technician will recognise the different specifications to look out for, yet when an unqualified electrician who is used to dealing with a maximum of 220 volts (US system) is now required to troubleshoot a 3-phase British voltage system of 415 volts, the results of a simple update like adding a socket without calculating the load, can be disastrous. If there is too much load on a circuit either the breaker will trip or even worse, the cable could become overloaded which can lead to fire.

At We Will Fix It's Electrical Services division, less than 1 in 100 technicians who apply to carry out electrical work for the company are successful. Our hiring process includes a practical test, a 5- day trial and a 2- week training process that many candidates ultimately fail. That's because this work carries a huge amount of responsibility, and we are not prepared to risk the safety of our customers or indeed, that of our technicians. All our electricals' staff are fully TESDA qualified, and all our AC technicians possess dual qualifications to cover HVAC requirements. 
If you are hiring anyone to carry out electrical work at your home, remember that the onus is on you to enquire about the company's assessment and qualification requirements. Don't assume that if they are operating, they are competent. This is simply not how it works in this region. 
2. The quality of electrical work
We've established that cheap electricians are not the way forward, but how can you tell if something is actually wrong with the service being offered, or with what you have paid for in the past?
Tell-tale signs your electrical system is unsafe include:
White cable in your outdoor area
.
Exterior grade cable (the type that is weather-resistant and UV stable) is always black. White cable being utilised for anything lighting or socket-related either outside or on your balcony indicates the work of an untrained technician. Brown cable indicates that this material has already started to perish. Both are signs it's time to call a professional without delay. 

Any 'electrical taped' connections
.
Insulation wrap is not sufficient to prevent copper wire from becoming exposed. If this happens, it can lead to electric shocks being suffered by your pets and loved ones. If water comes into contact with this exposed current (triggered by rain or sprinklers) this can even lead to death. Suffice to say, if you see any electrical tape being used in your vicinity, it is time to raise the alarm.

See-through plastic covers on outdoor electrical sockets.
These transparent covers are extremely common in the UAE, yet they are not fit for the extreme climate here, which leads to them turning dark brown or black and cracking open, usually within six months of being installed. This allows water to get in and your connection to short-out which is highly dangerous.  Many Dubai residents are at risk of this malfunction and simply don't realise what they should be looking out for.

Which leads us to our third point:
3. The quality of the parts being sourced and fitted
Cheap cable and tape is a red flag that your electrician is cutting drastic corners. So what are the parts that should be utilised (and which may initially impact the cost of your service)? 

Safety and efficiency features that your electrician should be providing include:
Protective conduit or armoured cable
.
If a cable is going underground, it requires shock and weather-proof casing. This way, if an over-zealous gardener hits it with his spade, he cannot cut through to the wire.
A water-proof junction box
.
Your cables should feed through this box into the ground. It is important to ensure the box is strong enough to withstand ardent pressure-washing, with no risk of water or other elements getting in.

Cable glands
.
Designed to attach and secure the end of an electrical cable to exterior equipment, a competent electrician in Dubai will use this device to totally waterproof the cables travelling into your junction box. These will be secured into a space that is drilled to exactly the right measurement, indicating additional cost on the part of your maintenance provider. These kinds of safety features should not be omitted.

Connection block, or connector bar
.
Used inside the junction box, with security screws on each side, the connection block provides a safe way to connect 2 or more cables.
Good quality electrical socket covers.
We Will Fix It only uses well known brands such as Schneider Electric Australia.
The importance of a warranty
No maintenance work should have to be revisited due to incompetence, but when it comes to electricals, the consequences of fire and injury mean there really is no margin for error. If your provider does not offer a full warranty on all the work they administer (across both services and parts) this means they don't have an incentive to ensure it is totally safety compliant and potentially that they aren't confident in the quality of their own work.

Since its launch in 2008 We Will Fix It has provided a full warranty on both services and parts without exception. 180,000+ jobs later we still maintain an exemplary record on electrical services, with zero safety or competency issues being raised in over 14 years of trading.
4. The pricing structure
While some electricians' costs will vary greatly based on the types of service being utilised or the amps being used, others will command a flat-fee based on hours utilised. 
We Will Fix It charges  a competitive flat-fee hourly rate of AED 100 per call-out and AED
225 per maintenance hour, plus parts and VAT.

The benefit here is that We Will Fix It is known to be among the fastest in the region for booking and completing your electrical service . Rated 4.6 stars out of 682 Google Reviews, the vast majority of electrical jobs carried out by We Will Fix It are diagnosed, done and dusted in just one visit.

We Will Fix It advantages include:
42 operational teams and over 100 staff enable a faster-than average booking response. We also get the job done within a shorter time-frame than smaller, less established players.




A dedicated purchasing team of 7 allows us to source parts quickly. Our large warehouse holds large stocks of a wide -range of electricals parts making our turnaround time negligible – and much faster than our competitors

If an unstocked part should be required as part of your service, our relationship with our suppliers (based on the scale and long-term history of our purchasing) means we can source it quicker than other maintenance companies in the market. Once located, our larger than average bookings and delivery teams work together to put those parts in the hands of our technicians and back at your property within a timescale that is unbeatable in the industry.
Tips from the experts – Common electrical faults in Dubai
These include:

Loose electrical connections.
This can happen anywhere there is electricity including lighting, sockets and AC. If there is a loose connection, or if 2 electrical wires come into contact, it can cause a spark.
Overloading
Most commonly occurring in kitchens, for example when the kettle and toaster are combined on one socket with the use of an adapter. If you are juggling sockets, ensure your choice of adapter is 3 pronged and that the plug itself is British standard, otherwise this setup is not safe and should not be risked.
Finally, some cost-saving tips for you
Self-identify the cause of your tripped connection.
If you have an electrical circuit that is tripping, there is a simple way to avoid the cost of maintenance. With your power source de-activated, pull out every appliance from the socket and then plug each one back in one at a time, to identify the appliance that is causing the fault. You should only do this if you are totally confident in basic trouble-shooting. If in any doubt, always call for a fully qualified electrician.

Use only LED bulbs
.
These low energy varieties are known to use one- fifteenth of the power of traditional incandescent light bulbs for the same output. Though more expensive to purchase, their long-term energy savings will outweigh any initial outlay considerably.
Switch off water heaters that aren't being used
.
These take a mere 90 mins to heat from full. If you leave them on all the time, you will end up paying more in energy fees. Though this is estimated to be no more than AED 30 per water heater per month, over a year (in an average household with 4 water heaters) this will amount to approximately AED 1,500 in additional costs.
Switch off your AC.
If you are leaving the room for anything longer than 30 minutes it pays to switch off your AC to avoid unnecessarily high DEWA bills.
Looking at hiring a trustworthy electrician in Dubai today? Contact us to know more about electrical services at We Will Fix It.
Call 04 807 3295